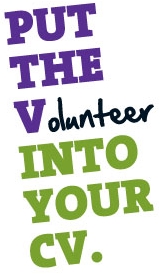 "Our volunteers at keswick develop skills that help our scouts to do amazing things beyond Scouting to simply help scouts achieve what they never thought was possible that is an amazing feeling" Claudia walker.
What to volunteer with us or Would like to talk to someone about volunteering with us.
Speak to our Volunteer Coordinator: Claudia Walker
On Claudiawalker24@gmail.com or Phone 07940098143
The Feel Good Factor
It's very rewarding helping young people to face new challenges and learn to overcome them. Seeing them grow in confidence will put a smile on your face. As a Scouting volunteer you'll get plenty out of it too. You'll:
Enjoy new experiences
Try different activities
Visit new places
Learn and share skills
Meet new people
Have the chance to gain externally recognized qualifications
Trekking across the hills
Supporting young people, as they see new things and do things they've never done before
The role of a Scout volunteer is also good for your CV, as it suggests that you're someone who joins in, takes the lead, is supportive and can build successful relationships. All of these qualities are prized and sought after by employers.
Improve your Career Opportunities
As a volunteer, you'll develop skills that will be useful in your life and work. You'll get so much out of working with young people, such as:
Improving your leadership and teamwork skills
Learning to support and manage
Discovering hidden talents like fundraising, media relations and event management
Developing administrative skills as a Scouting Secretary or Treasurer
Getting active and outdoors and having lots of fun too!
There's nothing like the buzz of adventure, exploring possibilities and doing surprising new things with the young people in Keswick Area.